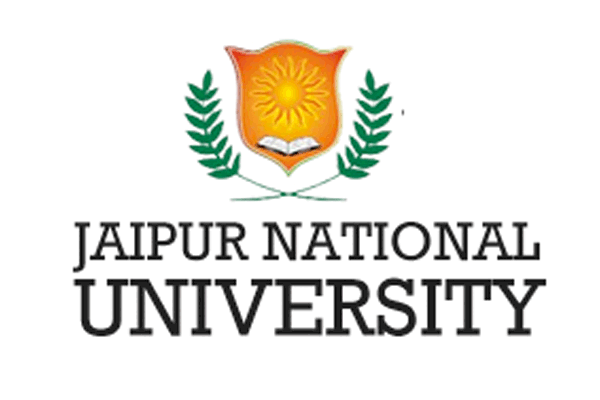 Jaipur National University
Jaipur National University, Jaipur, a Private self- financed University, sponsored by Mahima Shiksha Samiti, came into existence on October 22, 2007, through an Ordinance of the Government of Rajasthan. The University is one of the many institutions of the Seedling Group of educational institutions of the Mahima Shiksha Samiti.
The Bharathiar University was established at Coimbatore by the Government of Tamilnadu in February, 1982 under the provision of the Bharathiar University Act, 1981 (Act 1 of 1982). The Postgraduate Centre of the University of Madras, which was functioning in Coimbatore before 1982 formed the core of the Bharathiar University. In May, 1985 the University received the recognition from University Grants Commission (UGC) New Delhi for the purpose of grants.
Lincoln University College, Petaling Jaya, Malaysia, was founded in the year in 2002. Lincoln University College is one of the foremost institutions in the Malaysian private sector that provides higher education, approved by the Malaysian Qualifications Agency and the Ministry of Higher Education. Situated in the cosmopolitan town of Petaling Jaya, the university college is close to the capital city, Kuala Lumpur.
As the dean of the college, I am proud to introduce you to the outstanding academic programs and activities that truly make us the liberal college at the heart of a diverse university. In a country where education is held in very high esteem, we at BIMS COLLEGE have dedicated ourselves to impart education and develop the student to be a responsible individual. Students of BIMS COLLEGE are groomed carefully and the virtues of hard work, discipline and ethical practices in profession are imbibed in them constantly during their campus life. Campus life here stresses the importance of extra academic activities apart from academic learning, leading them to many new avenues. We are hence confident that our students equipped with such capabilities will emerge as valuable contributory assets to the development of the organizations they serve as well as to the nation. A step into the BIMS COLLEGE is a right step into a brighter world of education and a knowledge hub. It is worth one takes up a chance to experience the difference and to enjoy the "Joy of learning". It's my pleasure to welcome all aspirants from home and abroad to experience the wonderful opportunities at BIMS COLLEGE.
BACHELOR OF BUSINESS ADMINISTRATION
The degree is designed to give a broad knowledge of the functional aspects of a company and their interconnection, while also allowing for specialization in a particular area. BBA programs expose students to a variety of "core subjects" and allow students to specialize in a specific academic area. Many programs incorporate training and practical experience, in the form of case projects, presentations, internships, industrial visits, and interaction with experts from the industry.
The Bachelor of Commerce degree is designed to provide a student with a wide range of managerial skills while at the same time, builds competence in a particular area of business studies.Students are exposed to general business principles,accounting,finance,business management, human resources, statistics, marketing, economics, information systems.
MASTER OF BUSINESS ADMINISTRATION
At BIMS COLLEGE, we offer a contemporary program that focuses on experiencing. Our corporate MBA aims at imparting a "sense – of – work climate". Corporate MBA @ BIMS COLLEGE will be exuberantly experiential teaching and learning. We are dedicated to the proposition that students can learn only through experience. We regard this intention as growing people from the inside and not just transfer of capability from the outside.
Foundation in Business Computing
The Foundation in Business and Computing has the same standard as a Pre – university programme also called matriculation, a stage before registering into our degree programmes. The course, Foundation in Business and Computing offers the students with the opportunity for direct entry into the first year (Year 1) of any university programme. Lincoln University College thus offers advance educational opportunities, which will help the students to acquire jobs in reputed organizations.
Students, who have scored credit in science, additional mathematics, further mathematics, chemistry, biology and physics will be able to achieve success in the foundation course as well as in the degree programmes of computer science. Students, who have scored credits in History, English, Art, Moral, Commerce, Accounts or any other arts subject will excel in creative technology, but students need to fulfill certain criteria, to study Computer Science. For students of arts, who wish to study Computer Science, their results of computing subjects should be at least a pass in the foundation level. This programme is for both local and international students, who wish to study degree programme of any field.
Extra – Curricular activities
Bims College is aimed at developing its students to be leaders in their chosen fields. Keeping this in mind, various extra-curricular activities are organized through setting up clubs, various cultural activities, technical fests, sports competitions and so are some of them.
Academic Opportunities
While at BIMS students can choose from a range of special academic programs that take them beyond traditional classroom learning. Options include internships throughout the opportunity in United Arab Emirates and Middle East area, a semester at one with no of study abroad locations or acceptance to the unique BIMS
What's the first step?
You should schedule an appointment to meet with an academic advisor within your major. Your academic advisor will work with you to determine which courses can and should be reserved for study abroad


Study Abroad – Make the world your classroom!
BIMS offers students unique and life-changing learning opportunities among other cultures as well as here in uae. We believe these experiences are vital to fulfilling our mission and equipping our students to live and serve effectively in a diverse world. Students have the opportunity to take part in study-abroad programs
How do I get credit for studying abroad?
BIMS is affiliated with a number of off-campus programs that host our students during their time abroad. Here's how it works: students are enrolled as full-time students in BIMS courses that have been approved as equivalents of the off-campus program courses. At the end of your off-campus program semester, the off-campus program sends your transcripts to BIMS's Office of the Registrar for review and the grades earned are calculated. Program directors review the transcripts and apply grades to the courses as appropriate and award you CREDIT for the equivalent BIMS course.